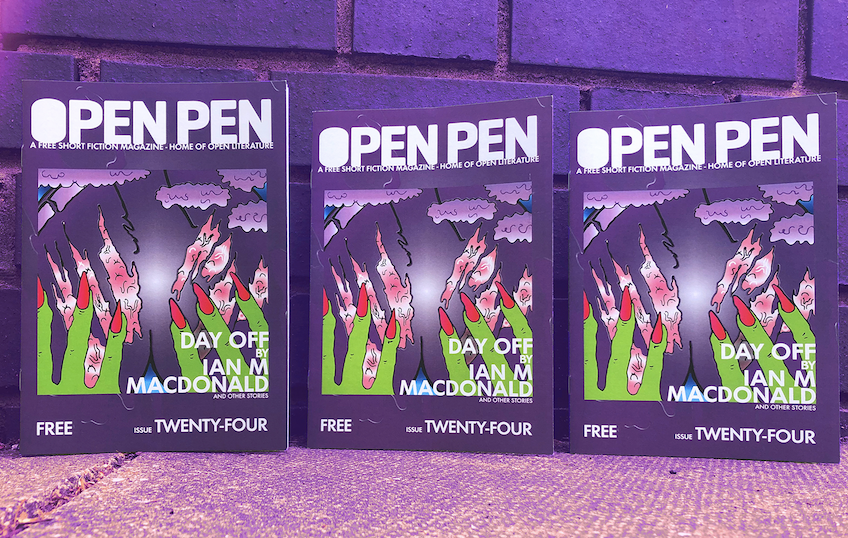 The cover story from Open Pen Issue Twenty-Four, this is "Day Off" by Ian M Macdonald.
Subscribe to Open Pen Magazine.
Based in North London, for the past nine years Ian M Macdonald has made a living (of sorts) working for the National Health Service. His stories – short works that are pre-occupied with the sick and the rude – have been published in Ambit Magazine and DASH Journal, and on websites such as Fictive Dream and STORGY. His morally dubious novella, Things We Get Away With, is available at a very reasonable price as an e-book.